💫 The ReVITALise Method! For Women in the Prime of Their Life! 💫
Increase Energy, Lose Weight, Balance Hormones, Feel Great!
...For women who are aged 40+, who are ready and willing to make changes to their health and lifestyle, and who want to eat the right way, lose unwanted body fat, feel energised, sleep well, and feel alive again...
... without having to follow fad or restrictive diets, or struggle with unrealistic and unhealthy goals.
Having worked with hundreds of women in this age group over the last 5 years, I have developed a simple but successful method to take you from 'stuck' to 'free.'
If you are ready to change how you feel, and you are at a point where, deep down, you know that things are not right, that your health is suffering, your happiness is impacted, and you are not living your best life, then this is the programme for you!
My method takes women through a logical process, making it easy to follow and implement the right changes to get results!
PHASE 1 - Eating Right For Body & Mind
Discover the right ways to eat for optimum health and natural balanced weight - focusing on the importance of blood sugar balance and the Low GL approach, dispelling the myths of what we should and shouldn't eat, and what 'eating the rainbow' truly means.

★ Dispelling the myths around healthy eating and fad diets, so that you are absolutely clear on the right way to eat for YOUR body. No more second guessing what you should be eating, just a simple to follow process that allows you to take the stress out of shopping and cooking, and fuel you and your family the RIGHT way.
★ Understanding what blood sugar balance actually means, and why it is important to every person on the planet! Using the Low Glycaemic Load principle, get to grips with what carbohydrates do for the body, and how much and what types work best for YOU, so that you feel satisfied, energised and healthy, every single day!
★ Explaining the nutrients that we all need on a daily basis, to keep us in tip top health, what the best sources of these nutrients are, how much we should be consuming, and how to easily get them into your diet, from delicious foods.
★ Includes a Guide to Healthy Eating - a 40 page eBook, PLUS 3 X menu plans to follow or use for idea generation, a 'Simple Menu Ideas' sheet, and a Recipe eBook packed with quick, delicious and nutritious recipes - ALL TO DOWNLOAD AND KEEP.
★ PLUS a Supplementation Guide to help you choose the right basic supplements that I advise everyone to take on a daily basis, with links to the suggested products.

PHASE 2 - Happy Balanced Hormones
Learn how to work in harmony with your hormones rather than against them, with practical strategies to put into action immediately.
★ Most women don't know that from the age of 35 their oestrogen levels start to drop by around 35% and progesterone and testosterone both drop by around 70%.
This has a big impact on our bodies and our minds, and CAN lead to many difficult symptoms. Learn about your hormones, how they work, and understand why you are feeling the way you are.
★ Discover why you may experience:
Sudden weight gain, especially around the waist, despite eating the same or less than before

Drier or dehydrated skin, and more wrinkles

Fatigue, or even exhaustion when you used to be so energetic, and after doing relatively little

Cravings for sweet, high fat and salty foods

An increase in knee, hip and joint discomfort

Thinning hair and/or eyebrows

Trouble falling asleep, or trouble staying asleep

More anxious feelings, or feelings of stress

Moodiness and feelings of resentment

Low moods or feelings of despair

Hot flashes or night sweats

Lower libido, and/or vaginal dryness

Slower recovery from exercise or exertion

General loss of your MOJO

Brain fog, or decreased memory
★ Understand what is happening in your body and mind as hormones start to change, and more importantly, what you can do about it, without having to resort to synthetic drugs or medications.
★ Get simple actions to take, to feel better, reduce PMS, and if you are in the peri-menopause stage, help you to move through it and into menopause with reduced symptoms that can affect your enjoyment of life!
PHASE 3 - Managing Stress
Learn what stress actually is (and it may not be quite what you think), and what it is really doing to your mental and physical health; PLUS Learn ways to reduce it, naturally, and in alignment with who you really are...
★ Identify where stress comes from, and what causes it, with practical tips on things you can do right away to reduce its impact on you and your body, so that you instantly feel less stressed!
★ Look at habits and negative behaviours, what causes them, why they appear so hard to break, and what you can do to help to reset them
PHASE 4 - The Power of Self-Care
Discover why daily rituals and routines are so powerful, and how they can help to improve your physical and mental health and wellbeing.
★ Learn the concept of rituals and routines, and the science behind them, so that you can truly understand the importance of incorporating them into your daily life.
★ Discover the daily rituals that I use, from morning, through the day, until bedtime, and how I go about them, giving you real life examples of what is possible, to make it easy and accessible.
★ Includes Downloadable Rituals Planner and instructions, so that you can easily create your own rituals and routine that works for YOU and start putting them into practice right away.
PLUS, TWO BONUSES…
BONUS #1: Access to my 7 Day Reset Your Liver, Cleanse Your Gut Programme
This stand-alone programme is usually available for £39, but is available FREE OF CHARGE for you. A 7 day step by step programme for you to follow, to cleanse your body and clear your mind, using whole foods and herbs.
BONUS #2: Improve the Quality and Quantity of Your Sleep
I walk you through the main causes of poor sleep, whether that is quality or quantity, and practical tips on what you can do to improve your own sleep.
Your Instructor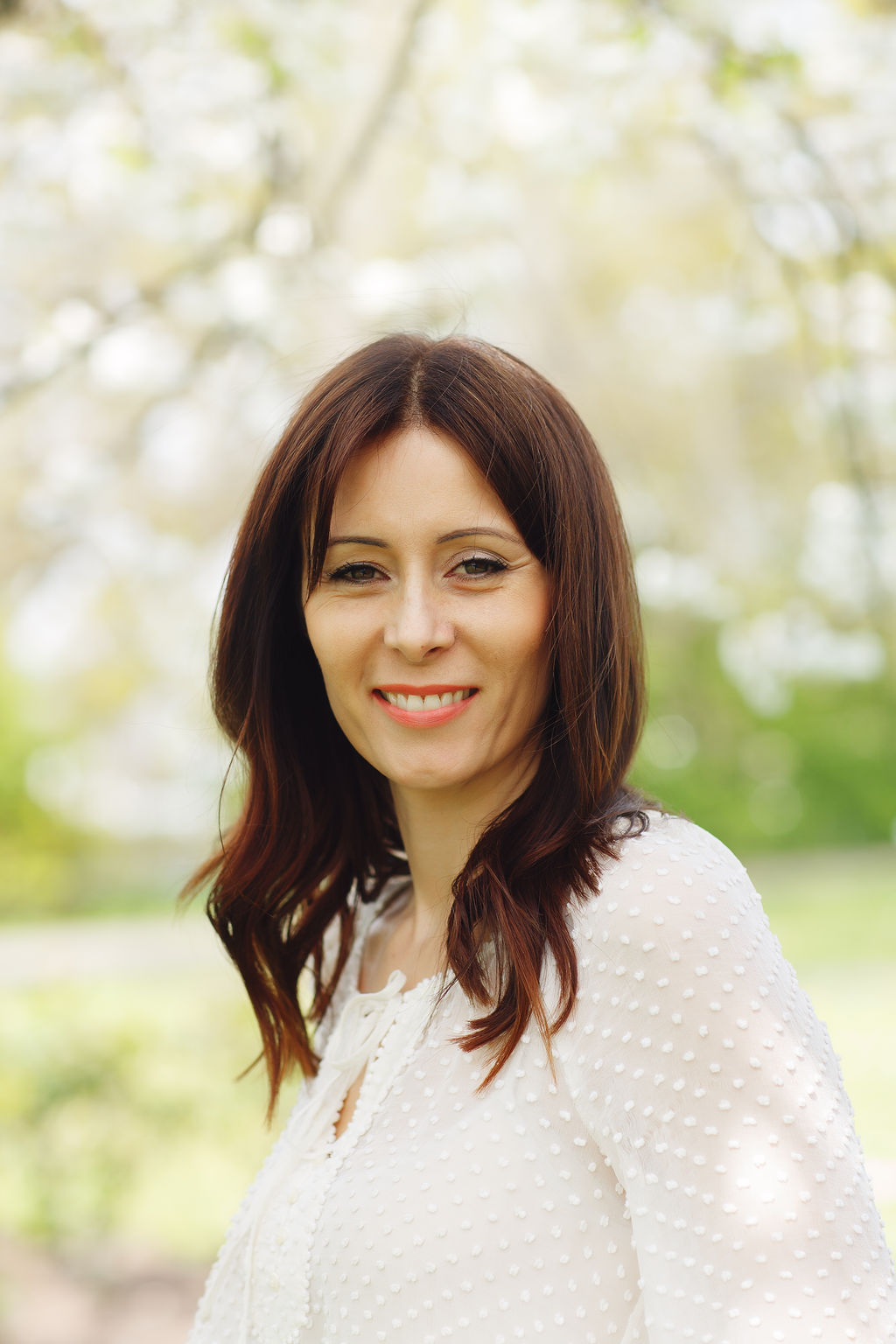 Hello and Welcome! I am Vee, A 40 Something Woman on a mission to help other women in their late 30's and beyond to achieve health and balanced hormones.

Whether your goal is weight loss, stress reduction, to improve your health and energy levels, to sleep better, to get rid of unwanted hormonal symptoms, or to heal yourself from illness, it can often be achieved without resorting to restrictive diets and medications.
Age is no barrier to having the body, energy and health that you desire and deserve. I have suffered many health issues including digestive problems, psoriasis and severe back problems that led to a back operation. Since that time, through a complete revamp of my lifestyle, mindset, the way I eat and using essential oils, I am now in the best shape and health I've ever been in.
As a qualified Nutritional Therapist, Coach and Essential Oils Educator, I have a huge passion for healthy but delicious food, fitness, essential oils, and overall happy living.
Frequently Asked Questions
When does the programme start and finish?
The programme starts now! It is a self-paced online course - you decide when you start and when you finish. I do advise people to work through it in 12 weeks though, 3 weeks per module, to get the most from the programme. You will have access to the group calls and Facebook Group support for 16 weeks. If you have chosen the group or 1:1 option, then I will be in touch with instructions on how to join the calls, and to arrange our consultations etc.
How long do I have access to the online course?
The online programme content is ongoing. You will have access to it for as long as the programme exists.
Are refunds available?
Due to the nature of the course, the immediate access to the whole course, and the instantly downloadable content provided, refunds are not available. If you would like to discuss the programme before purchase, to make sure it is right for you, please email
[email protected]
Please see the full programme Terms and Conditions: https://veevital.teachable.com/p/terms
How long should it take me to finish the programme?
To work through all the sections and lectures, and implement the actions, I recommend completing this programme 12 weeks, spending 3 weeks on each module. However, you can of course work through it much quicker if you would like to. You will have access to the Facebook Group and the Group Coaching Calls for 16 weeks from your start date (we'll agree this when you sign up).
I'm vegan/vegetarian/gluten free. Will the recipes and menus work for me?
All of the recipes are gluten free. There are also many vegan and vegetarian options as well as limited meat and fish options. Many dishes are created so that you can choose meat or plant alternatives. If you have any other dietary restrictions, please contact me and we can discuss further.
Do I have to start the programme immediately?
When you sign up, we will agree a start date that suits you, and from that point you will have 16 weeks of support in the Facebook Group and via the Group Coaching Calls.
There are three different programme options to choose from:
1. Self Study
2. Group Programme with support and fortnightly coaching calls
3. VIP Programme which includes all elements of the Group Programme plus 1:1 coaching sessions.
To chat through the options and find the right one for you, book a free Discovery Call today.